Active chapters are in bold and indicated by a green map pin, inactive chapters in regular type and indicated by a red map pin. See the New Chapter tab if you are interested in starting a new chapter or reactivating an inactive one. In order for a chapter to remain in good standing, a Chapter Report must be submitted annually to the National Secretary before the National Conference, and membership dues paid to the National Treasurer.
Lifetime dues for regular members are $35.00, payable to Chi Beta Phi and sent to the National Treasurer. Please submit one check or money order, plus the names of new members, to the National Treasurer. New members will receive a certificate recognizing their membership, so indicate how they would like their name spelled in your message.
Please allow at least two weeks for processing and shipping when ordering certificates, cords, or pins from the National Treasurer.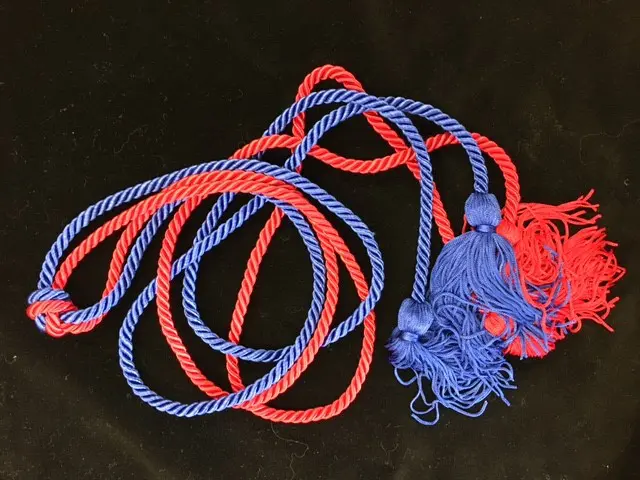 Dr. Arbin Thapaliya (on sabbatical fall 2023)


Chi Beta Phi National Treasurer
Franklin College
In recognition of the contributions by the late National Treasurer Carl T. Meadors and his wife Merewyn D. Meadors to the Honorary, grants of up to $500 are available to support original research. All members from chapters in good standing are eligible to apply. Recipients are expected to present their results at the National Conference following receipt of the grant or submit a summary to be included in the record.
For more information or to submit applications.
Past Meadors Grant recipients
Victoria Porterfield, Alpha Iota Chapter, Glenville State College, "Towards a Monophyletic Understanding of Diastema".

MacKinzie Smith, Zeta Chapter, Davis & Elkins College, "Effects of intermittent fasting on inflammation and resting metabolic rate"

Allyssa Giddens, Jordan Thomas, Alpha Delta Chapter, Franklin College, "The Effects of Low-Intensity Wearable Ultrasound on Muscle Performance"

Kimberly McFarland, Kappa Sigma Chapter, University of Mary Washington, "Optimization of RNA Purification for RNA Aptamer Selection"

Richard Conway, Alpha Delta Chapter, Franklin College, "Ferric Reducing Antioxidant Power as a Way to Quantify Antioxidant Capacity of Organosulfur Compounds"

Brandon Sellers, Zeta Chapter, Davis & Elkins College, "Dietary and Exercise Effects on Markers of Inflammation and Oxidative Stress"

Kenzie Glassburn, Alpha Delta Chapter, Franklin College, "Comparative Studies of the Efficacy of Endogenous Organosulfur Antioxidants"

Timothy Thoner, Alpha Chapter, Randolph-Macon College, "Quantification of surface costimulatory molecule expression on plasmacytoid dendritic cells in male and female B6.Nba2 lupus-prone mice"

Jeffrey Adams, Zeta Chapter, Davis, and Elkins College, "Using a Fitness Tracker to Monitor Physical Activity, Cardiovascular Function, and Sleep Pattern"

Anna Kania, Kappa Sigma Chapter, University of Mary Washington, "Silencing of Essential Genes in Models of Animal Parasitic Nematodes"